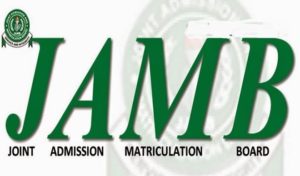 List of universities that do not write post utme
Hi guys. Welcome to the latest school news update.
Today we're going to be looking at a very powerful article " schools that do not conduct post utme"
Ever since I wrote the article "why post utme is harder than Jamb", some students kept asking me if they were any schools that do not write post utme.
Just for clarity, That article was not to scare you but to prepare you for what lies ahead.
Notwithstanding, I'll still go ahead answering the question "what are the universities that do not conduct post utme"
Why schools conduct post utme in the first place
Post utme is conducted to access students who beat their jamb cut off mark. This assessment is due to some question marks from jamb score.
What i mean by question mark is that some students get more than what they deserve from jamb while orders get less than what they deserve in jamb.
So for clarity sake, Each school decides to access their prospective students by setting their exam.
See top schools that don't require you writing jamb
Why some students don't fancy schools that conduct post utme
Setting post utme is a good thing by the intentions that made it implemented in the first place.
However, it doesn't go well with all students in that there is no proper organization like jamb
See why students don't like post utme 
What are the things schools that do not write post utme do instead of writing post utme
You must be wondering what these schools actually require rather than post utme.
Wonder no more because I'm here to expose them to you.
Most stopped writing post utme the year it was not used by any school nationwide.
Before writing any post utme exam, you must have written at least two exams i.e Jamb and Waec/neco/gce etc as the case may be.
So these schools may choose to use both these exams to judge you. Read along, we are almost there.
2020 Top 100 universities in Nigeria by NUC
Admission Eligibility instead of post utme exam
Kindly check the admission eligibility criteria you need to meet below.
Choose the institution as 1st choice in JAMB UTME
Meet their JAMB cut off mark
Have at least 5 credit passes at relevant subjects
Mathematics and English language are compulsory for some Departments
Must be at least 16 years before you become qualified for admission in Nigerian higher Institution.
Screening Requirements & Qualifications into schools that do not write post utme
The following documents will be used to screen candidates instead of writing exams
O-level result slip or certificate. O-level are your WAEC, NECO, GCE or NABTEB. In addition, it must not be in more than two sittings
Jamb result print out.
Jamb registration slip
Birth certificate (from hospital, church, LGA or Court)
Certificate of origin
Universities That Do Not Write Post UTME
Adeyemi College of Education
Ekiti State University (EKSU) and Affiliates e.g EKSU Ila Campus
Osun State University, Osogbo (UNIOSUN)
Lagos State University (LASU) and Affiliates e.g LASU Ilesa Campus
University of Maiduguri (UNIMAID)
Abubakar Tafawa Balewa University (ATBU)
Kwara State University (KWASU)
Federal University of Oye Ekiti (FUOYE)
Adekunle Ajasin University, Akungba Akoko Ondo State
Ondo State University of Science and Technology, Okitipupa
University of Jos (UNIJOS)
These are confirmed universities writing no post UTME for their admitted candidates. The list will continually be updated.
What Do these schools Do Instead of Post UTME?
1. Adeyemi College of Education (ACEONDO)
This university has both degree and NCE programmes. And for their NCE and degree applicants, they don't conduct post UTME.
When their post UTME form is out, you're to fill the form online while submitting details of your SSCE Results and UTME score. A few days later or immediately after submission, your total Post UTME score will be available for you to print. This score will be calculated based on points grading system designed by the management on the UTME score and O'level subjects grade from 5 relevant subjects with your proposed course.
However, they didn't make the grading system public. Hence, you may not know how they do their calculation.
History has it that the university/college of education was used to conduct post UTME entrance exams until recently (until 2017 to be precise). Hence, aspirants should be on the lookout for any possible return to the old way.
2. Ekiti State University and Her Affiliates (EKSU)
The university was not used to write post UTME for their aspirants. But in 2018 they tried it. The first batch of their applicants was tested on computer-based exams from which their first batch admission list was based.
However, because of the technical itches and the continual allowing new applicants to do a change of institution to them, they had to stop exams. Hence, for their second and third batch post UTMEs, they admitted based on aspirants O'levels and UTME scores.
It may be safe to say that aspirants should still be on the lookout for the same scenario we witnessed in 2018.
3. Osun State University, Osogbo (UNIOSUN) – All Colleges
This is one of the universities that ditched writing post UTME earlier than others. They don't conduct post UTME for their aspirants as admissions are offered based O'level results, UTME score and available spaces in the departments.
After the online registration, candidates are to wait for the management to release their screening result. It's based on this and departmental quotas, you'll be offered admission.
4. Lagos State University (LASU)
The university doesn't conduct post UTME test for the aspirants. Instead, they use a grading system.
For the past few years, what guaranteed your admission into the university include the O'level grades, UTME score, rate of competition for the course proposed and most recently indigeneship of Lagos State.

5. University of Maiduguri (UNIMAID)
Applicants here are only required to fill online form during the post UTME registration – filling their O'level grades and UTME score. The university then releases admission lists through JAMB CAPS.
We are yet to know how the university grades their aspirants for admissions. However, the Federal admission spaces sharing formula and ratio of science to art in the lists still apply.
6. Abubakar Tafawa Balewa University (ATBU)
The northern university is well known for screening rather than a standardized computer-test for their UTME/DE applicants. You're not to write entrance exams before you can be offered admission. Just like their counterparts above, you're graded based on your O'level results, UTME score and competition for the proposed course.
As a norm, a majority of northern universities and especially being federal take catchment areas and admission ratio serious. This, however, doesn't mean you won't be offered admission if you're an outsider.
7. Kwara State University (KWASU)
The university situated in Ilorin, Kwara State is found of admitting aspirants based on their O'level results and performance in UTME. If you'd chosen them or you're just considering a change of institution to the university, prepare yourself for the online registration and invitation for physical checking of your credentials – SSCE result, UTME result, Local Government Identification, and Birth Certificate. If satisfactory, you're to be in the class this session.
See how to correct errors in jamb
And for your information, this is one of the universities that sell their post UTMEs so earlier that a majority of aspirants may miss out. To avoid being a victim, check their Post UTME updates page to see if this year admission can still favour you.
8. Federal University of Oye Ekiti (FUOYE)
The federal university is one of the universities, if not the only one (in the southwest) earlier to adopt screening only method for their aspirants.
You should expect the school to announce the cut off mark for all or each of her courses first. After that, you're to participate in the online screening exercise which involves filling of your SSCE results grade, UTME score and bio-data.
After this, you should be able to see your total score immediately or in a few days. It's based on this aggregate score that the university will decide your admission fate. If you meet or beat the departmental cut off mark (as will be drawn after the screening), welcome to the campus.
9. Adekunle Ajasin University, Akungba Akoko Ondo State
Adekunle Ajasin University, in the last admission year, shunned post UTME exams. In other words, they didn't conduct the post UTME entrance test for their applicants.
It will be saver to say, the university will continue this way into the future. Hence, candidates considering the university should accept it as one of the universities that won't conduct post UTME for their candidates.
Hence, the university bases her admission now strictly on the performance in UTME and grades in SSEC subjects. Therefore, the higher your chance to gain admission if you score higher in UTME (usually above 200 or 250 and above) and have a few distinctions in your 5 required subjects in SSCE.
The university recently released the first batch admission list. Then, they announced that those who didn't make the first list should consider their change of course on the JAMB portal to a list of less competitive and under-subscribed courses. These candidates were then considered in the second list provided they had the announced JAMB cut off marks for the courses.
10. Ondo State University of Science and Technology, Okitipupa
This university of Science and Technology in Ondo State didn't conduct post UTMe for her admission aspirants in the last admission year. Especially for the supplementary admission forms, all you do is obtain the screening form online and wait to be offered admission.
The university, of course, requires the right O'level subjects/grades in WAEC, NECO, NABTEB or GCE plus a score of 180 above in UTME.
Though the higher your JAMB score, the better. Candidates are admitted based on how competitive their departments may be. With a higher mark, you stand a better chance with more competitive courses such as Microbiology, Biochemistry, etc. But for Agric courses and Botany, you may not need any mark higher than 180.
11. University of Jos (UNIJOS)
This federal university usually announces her post UTME screening online directly on the school portal. They don't write entrance exams, of course. Candidates are only required to pay online and fill the online screening form after.
JAMB scores (cut off marks) needed to be qualified to partake in the online screening will be published as well. Once you meet the cut of mark together with your course's O'level requirements, you're most likely to be admitted.
List of admitted candidates will be subsequently released by the university. Candidates expect up to 4 list before the admission year ends.
Conclusion
For some of these universities, you will see your screening result immediately after online registration and uploading e.g LASU. Some at a later time e.g FUOYE, UNIOSUN. For some, you have to wait for your fate in the Admission list e.g ATBU, UNIMAID. But generally being offered admission will be based on your performance (point as per O'level relevant subjects) and UTME score.
Any of these universities may not be the best chase for you if you have weak grades in your SSCE results and/or lower mark in UTME.
People would appreciate it if you could just share this post with them on Facebook, Twitter, Whatsapp, etc. Use the share icons below at your convenience.
People also search for:
list of universities that write post utme
list of universities that do not write post utme 2020
list of polytechnic that do not write post utme
schools that are yet to write post utme
list of federal universities that don't write post utme
what is the latest news about universities and their post utme
list of university that accept candidate that did not choose them in jamb
list of polytechnic that write post utme
Related articles
Fix Invalid Password When Checking 2020 Jamb Result (jamb caps) | jamb.org.ng
Check Your Jamb Admission Status On Jamb Portal (jamb caps) | www.jamb.org.ng
Jamb caps: How to check admission status with jamb caps | www.jamb.org.ng
Jamb score that guarantees you admission in today 
How to gain admission without sitting for jamb
Top universities in Nigeria that does not require you sitting for Jamb
2020 Top 100 universities in Nigeria by NUC
3 reasons to do jamb change of course and institution in 2020
Jamb CBT: Steps on how to answer Jamb questions correctly
Jamb CBT: How to write CBT exam without mouse
Jamb CBT: How to manage time effectively during jamb exam
Jamb CBT: Print original jamb admission letter | Original JAMB Result Portal [Jamb.org.ng]
Jamb CBT: All 35 Jamb frequently asked questions (FAQ) and answers
Jamb CBT exam guide: 15 CBT Frequently asked questions(FAQ) and answers