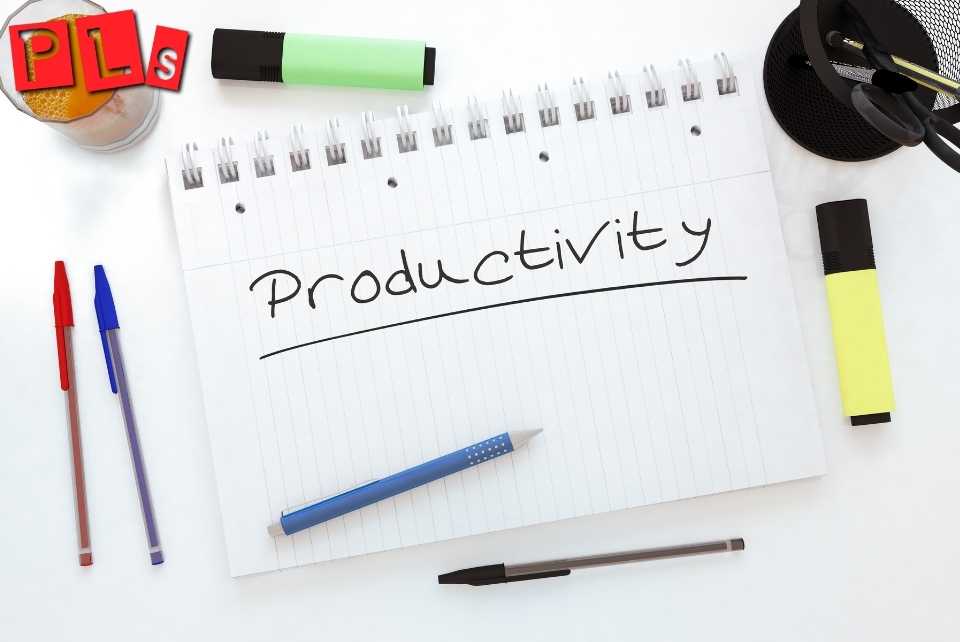 In our world today, with social media being the new norm, it's so easy to spend every day being unproductive. A lot of times, we stay up pressing our phones and keeping track of all the trends and news that we forget about the important things that we need to do.
Other times, it might not be social media, you can as well be busy all day and end up not being productive.
A lot of people go about their day without any plans. There's no conscious effort to do anything planned out. They mostly flow with the tide. People like this are more likely to be less productive than those who have set goals for each day.
Being productive is yielding good and useful results in line with your set goals.
How can one be productive? If you are here, it means you're finding ways to do better and manage your goals properly.
HERE ARE 6 WAYS TO BE PRODUCTIVE
Define your goals/plans
Defining your goals helps you to be aware of the things you need to do and how you should do them.
Waking up without having a concise plan of what your day is going to be like makes it difficult to do anything worthwhile because you don't have a guideline to follow.
Setting goals gives you a concise plan for your day and how you intend to go about it. There are different kinds of goals. You can check here to know the different kinds of goals.
Knowing your goals for the day helps you plan your activities and manage your time.
Write them down/Set a daily to-do list
After knowing what you intend to do, you must note them in a journal or your phone's notepad. This helps to solidify your plans and makes it easy for you to see what you have to do whenever.
Taking an occasional glance at what you have to do for the day sends a signal to your brain that you need to act. Remember that it doesn't have to be anything elaborate or detailed. Things like;
Read a chapter of "The Psychology of Money".
Go to class by 11 am
Design a flier,
Sleep for 2 hours, etc
You can note down anything as long as it's something you want to achieve at the end of the day.
Allocate time to your set goals
Allocating time to your goals helps you stay in check and makes the plan workable. Any time that is suitable for you. Each time frame depends on the kind of task at hand.
If you're most productive at night, it is expected that most of your tasks should be at night. This doesn't mean that you shouldn't do anything in the morning or when you're free.
Remember this trick, if it's something you need to do and you can do it now, do it. You can use the extra time to rest or do something else.
Stick to the plan
Remember, what makes you productive is not how busy you are throughout the day or how many activities you were involved in. Being productive is personal to you based on your set goals.
While it is nice to visit your friends or spend more time on social media writing an educational thread, without doing your tasks for the day, it won't be counted as you being productive for that day. For someone else who had that in his plans, it would be a very productive day.
Know your plans and stick to the plans. It doesn't mean you can't be flexible or have fun by being spontaneous. Ensure you've accomplished a good number of your goals and you can always use your spare time for anything you want.
Sticking to your plans helps you say no to whatever is not aligning with it at the moment. It helps you know what to agree to and what not to.
Stay accountable
Starting a good plan is easy, the work is in finishing until the end. There are days you are excited and happy to do all you need to do. Other days, you don't even want to do anything.
You would rather watch TikTok videos or see movies on Netflix. Staying accountable helps you to continue on the days you don't feel like it. Get a friend that can remind, motivate and encourage you to continue.
Someone that can reach out on days you don't show up. A simple message or call might be all the help you would need for that day.
If you know you're strong-willed, get a strong-willed friend to keep you accountable. It might take someone who matches your energy to convince you sometimes.
Reward yourself
What this does is that it helps you see the importance of what you are doing and it acknowledges the efforts and works you put in making it happen.
Rewarding yourself can be in any form. Get a chocolate bar, see a movie, visit a friend, sleep for more hours, etc.
The bigger the task, the bigger the reward. It's more like celebrating your wins, whether big or small. If it took you a lot of effort to get it done, you should acknowledge that and enjoy the bliss that comes with it.
On some days, the reward you've set out will motivate you to complete your tasks. But don't overdo it. Ensure your rewards are moderate and reasonable.
Don't take one step forward and two steps backwards. Remember, the purpose of being productive is to yield useful results to become a better person generally.
CONCLUSION
Being productive is a personal journey that leads you to grow over time. It is not as easy as it sounds, you must be ready to push yourself and stay disciplined. Without discipline, all of these tips are useless. Know yourself and your limits. If you can only perform two tasks a day, set out to do them and do them excellently. Don't overtask yourself in a bid to look very busy. You'll burn out quickly and end up not achieving anything. Less is more. Start with what you can handle. When you're used to the routine, you can begin to add more tasks. It takes time and intentional effort.
Note: Being productive is all about making the right plans. You can always do better when you have a good plan.
Thanks for reading guys. Kindly leave your comments below and don't forget to share.
Related articles
20 unknown factors preventing you from achieving your goals
5 Types Of Goals To Help Take Your Life To The Right Direction
12 Strong Reasons Why People Don't Set Goals
How To Achieve Your New Year Resolution In 2022