Photo by Joel Overbeck on Unsplash
Tired of Short-Term Relationships? Follow These 5 Simple Tips on the Way to Great Love!
Description: For most women, difficulties in their relationship arise not at the stage of acquaintance and the formation of mutual sympathy, but later. It is not easy to turn a short-term relationship into a serious one and affection into true love. This article will give you some helpful advice.
You need to understand what circumstances make a man fall in love. Many women suffer from the fact that their relationship remains at the "sex-only" stage, and they do not understand what the matter is. The reason is not that men are "afraid of responsibility." The reason is just that these women fail to arouse affection in a partner on an emotional level.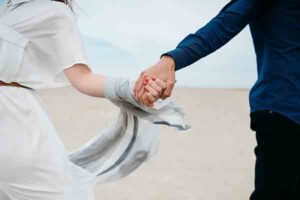 Photo by Pablo Heimplatz on Unsplash
A purely physical attraction weakens over time. A deep emotional connection is more important for a future relationship, whether you have found your love on dating sites or met someone offline. What is a short term relationship? How to end a short-term relationship? Here are 5 tips to help you fall in love with a man without resorting to unethical manipulation. Read on, and you will find out short-term relationship advice that helps you find deep mutual love.
Sex-Only or a Serious Relationship?
Stability is important for any woman. For example, a stable sexual partner means a stable relationship that is convenient and safe due to the agreements reached. It means having trust and the possibility of intimacy. There are many reasons why women agree to the sex-only format: unwillingness to live together, spend a long time together, relax in long-term relationships, as well as the impossibility and/or inability to create and maintain security, trust, and intimacy in relationships.
The form of relations based on mutual sympathy and agreement can change; only after a certain time, men are incredibly resistant to change the relationship's scenario. And it's not about freedom or lack of commitment. It is rather about the man"s value system, which is quite stable and can only be changed under the influence of serious life circumstances and strong emotional experience.
Such relationships are no different from any other. Therefore, when proposing to turn them into another form, you need to understand that you may not match, and the relationship will simply end. There is a second option – to leave it as it is and wait for development, which will allow you to understand better and realize your needs. However, it can make you feel uncomfortable, anxious, and irritable. To avoid this, learn our 5 tips for protecting yourself from a short-term relationship and building true love.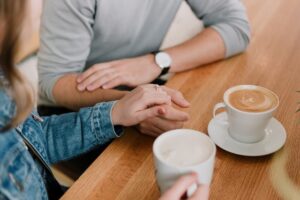 Photo by Priscilla Du Preez on Unsplash
Search in the Right Places
Unfortunately, guys with serious intentions don't hang out at special parties. And although love can survive even a gloomy morning bus, you will get less disappointment if you adequately pick the search place.
The idea of starting a profile on a dating site can seem absurd. "This is not a place for a serious relationship," "probably he has problems with communication in real life," "they are looking for one-night stand only" – these stereotypes should be left behind long ago.
Of course, the web is full of heart-breakers, but there are also normal guys who are looking for serious relationships. Ultimately, dating sites are just convenient. You can look for a partner at any time and without being distracted from the important stuff, weeding out candidates by location, age, height, work, interests, and even diet.
Find additional information about the resource where you plan to look for a potential partner. Of course, the site's good reputation is not a guarantee of reliable users either, but at least some kind of filter. You can search for men in your city, highlight your profile to attract attention, create favourites lists, give virtual gifts, and filter messages from users that do not match your criteria.
As for offline locations, everything here is also unpredictable but not hopeless. Going to the club for a quick date night and short term relationship is more effective than just going to the club to get drunk and hope that by the words "let's have sex," the guy means "we will discuss your priorities, expectations, and the future of our relationship." Finally, the most important tip is to keep looking.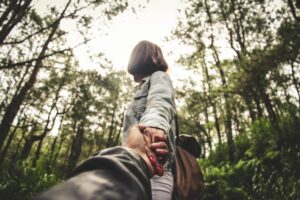 Photo by IB Wira Dyatmika on Unsplash
Do Not Rush
If you use dating apps, take some time to sort and research the profiles of potential boyfriends. If one of them caught your attention, try to find out about as much as possible. Accurately study his profile and social media, try to learn more about him by correspondence. Do not be afraid to seem strange, because all the information received will help you decide whether to date with him or not. And, although studying the information is very important, try not to delay the process. Psychologists believe that a guy you like is worth meeting in the first two weeks of communication. After all, it may turn out that the date will be disappointing, and then you will regret the time spent on long months of correspondence. 
As for the relationship that started not on a dating site but in real life, the rules are the same. On first dates, try to find out as much information about your partner as possible to understand whether you match each other.
Try to Identify a Heart-Breaker Immediately
There are many different people: some are looking for a serious relationship, others only want sex or even a short-term long-distance relationship, and some are just having. It's great if your partner immediately reveals his intentions to you, but more often, people simply hide the truth, making it easier for themselves. The guy can tell you that you are his only one while he communicates with five more girls. Try to pay attention to his behaviour. If he constantly looks at the phone during your dates, meets you rarely, and only when it is convenient for him, then it is worth considering. Perhaps you are being benched, as one of the short-term relationship goals examples. It's not a crime, but you want to know about it in advance, right?
Learn Each Other's Priorities
At the beginning of dating, we all fall in love with superficial qualities: appearance, style, ease of communication, a pleasant sense of humour. But believe us, all this will not matter if, in the end, you do not coincide in global things and expectations from the relationship. You are much more likely to avoid disappointment if you realize that you have similar life goals. Try to find out his plans, priorities, goals, what frustrates, inspires, and motivates him. It does not mean that you need to bother the guy with philosophical questions from the first date, although any topic will be appropriate if you can present it correctly.
Be Honest
If you want a serious relationship, then you should state it right away. And if after your confession the guy disappears, this is not your hero. Honesty allows you to know about it before you start to feel any emotions for him and saves you from disappointment. On the other hand, if he is enthusiastic about your plans, it will immediately bring you closer and add confidence for the future. It may take a lot of courage to make this statement, and you may find it too straightforward to start a relationship. However, you must admit that this is much easier than a painful short-term relationship break up and no contact when both of you do not live up to each other's expectations.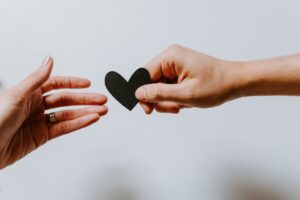 Photo by Kelly Sikkema on Unsplash
Conclusion
In most cases, women are interested in a serious relationship, and a short-term relationship seems like a waste of time to them. They dream of marriage much more often than men. But for a long time, they are in a relationship that does not satisfy them. Why does it happen? They often hope that the partner will "mature" into a serious relationship and be interested in the dynamics himself. Remember how long a short-term relationship is, depends only on you. We hope that our article will help you save yourself from disappointment and become happy.
What is your short-term relationship meaning? What rules do you follow if you want a serious relationship? Please share your tips in the comments below.
Repin for later
Author's bio
Robert A. Faulkner is a family psychologist. He has been working with a big number of couples from all over the UK. In his articles, he wants to tell everyone about the key to happy relationships. Robert likes such hobbies as reading new books and travelling around the world. He has visited more than 20 countries for the last 10 years. But one of Robert's biggest dreams is to climb Mount Everest with his friends and take a photo.
If you find this article helpful, kindly leave your comments below and don't forget to share
5 Critical Reasons Why People Run Away From Love and How To Overcome It