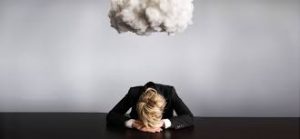 We get faced with things that we are not good at, most at times because we don't like them but you have no choice but to face them. For example, one might take-up a secretary's job in other to save money for a music career. Nobody gets to where they want to be so easy, because life is in bits, you handle big dreams by starting small.
"All difficult things have their origin in that which is easy. And great things in that which is small" (Lao Tzu).
Whatever the Great dream might be that makes you see the present as hell, can only be achieved when you can handle the simple things now. your future only exists now in your mind, so why spoil the present now, which can, in the long run, affect the future.
"Only those who have the patience to do simple things perfectly ever acquire the skill to do difficult things easily" (James J. Corbett).
6 WAYS TO HANDLE THINGS THAT YOU ARE NOT GOOD AT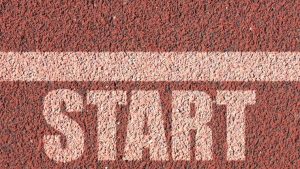 1.      ACCEPT YOUR PRESENT
The first step to handle things that you are not good at is to accept the fact that you are not on the wrong track and you don't have to beat yourself over it. There are always days of humble beginnings, a diligent hawker today, can be a great tycoon tomorrow.
Acceptance is very important if you want to be efficient in whatever you find yourself doing. You might end up creating bad records for yourself anytime you approach things with a nonchalant attitude, which of course wouldn't make you be operating at the best version of yourself.
recommended: HOW TO BECOME THE BEST VERSION OF YOURSELF?
It isn't what you have or what you are or what you are doing that makes you happy or unhappy, it is what you think about. When you keep thinking that because you aren't living your dream yet, then you are in the wrong track of life, then it can affect you emotionally and you would not be at your best.
Because you think you are wasting time with what you are doing, then that is what it would look like. Accepting whatever you find yourself doing is very important if you want to handle things that you are not good at.
2.      START SIMPLE
"Out of clutter, find simplicity" (Albert Einstein)
You don't have to be a Pro in whatever you find yourself doing. Approaching things in the simplest way you can is a fantastic way to handle stuff that you aren't good at.
It's just like using addition to solve a multiplication problem because you are sure you understand addition more. So instead of 2 x 9, you can do 2+2+2+2+2+2+2+2+2 or 9+9 which will both give you 18.
Yeah, you can say that the addition will take more time, but being accurate is very important, being fast and having a wrong answer doesn't make the answer a correct one.
"The secret to good writing is to use small words for big ideas, not to use big words for small ideas" (Oliver Marcus Malloy).
Simplifying every task, you are given to the best of your understanding have great influence in whatever you find yourself doing. The whole idea is giving every task a simple approach.
3.      BE A GOOD LEARNER
"live as if you were to die tomorrow, learn as if you were to live forever" (Mahatina Gandhi)
Experience is what you get when you don't get what you want, there's nothing with going back home and asking google on how to be good in whatever you are doing. Whatever you find yourself doing do your best to be good at it.
There's no such thing as a wasted talent or knowledge. Take an example from a famous singer who was once a waitress and she found a music producer who produced her songs in a restaurant when she was diligently doing her job as a waitress.
see also: WHAT TO DO WHEN YOUR TALENT IS NOT LUCRATIVE
Some truths about learning are; learning comes by total involvement, you cannot approach things with a nonchalant attitude and expects to improve in it. Learning must be deliberate. You should know for sure that whatever you learn cannot be taken away from you. You must do your best to in whatever you do even when you are faced with the problem of handling things that you are not good at.
4.      KNOW THAT FAILING IS NOT FAILURE
Having an objective is just a way to direct your path to achieve your goal, but not achieving them does not make you a failure. Like the discovery of penicillin by Sir Alexander Fleming (1881-1955).
Discovering the penicillin was not his initial objective but he ended up discovering the world's first antibiotics, these were his words and I quote "When I woke up just after dawn on September 28, 1928. I certainly didn't plan to revolutionize all medicine by discovering the world's first antibiotics, or bacteria killer, but I guess that was exactly what I did".
Even if you have recorded failures in different ways remember in any case, you must not confuse a single failure with a final defeat. Don't allow failure to make you afraid of trying, because not trying is much more dangerous than trying and failing. Only those who dare to fail greatly can ever achieve greatly.
must read: Is failure a step to success?
5.      ALWAYS PREPARE
"Success depends upon previous preparation and without such preparations, there is sure to be a failure" (Confucius).
By failing to prepare, you are preparing to fail. Never attempt to do things without an element of preparation. You fail during preparation so that you wouldn't fail again at the time you are to deliver. Preparation can make things easy. Abraham Lincoln said, "Give me six hours to chop down a tree and I will spend the first four sharpening the axe". Even Lionel Messi and C. Ronaldo are products of preparation.
"There is no secret to success, it is the result of preparation, hard work and learning from failure"
Never neglect the importance of preparation before engaging in anything. With preparations, you can handle things that you are not good at and you will look like a professional in it.
"It is not the will to win that matter; everyone can do that. It's the will to prepare to win that matters" (Paul Bear Bryant).
6.      YOU NEED HELP FROM OTHERS
Everybody needs somebody. You must not do everything by yourself.
"No one who achieves success does so without acknowledging the help of others. The wise and confident acknowledge this with gratitude" (Alfred North Whitehead).
You need to accept the fact that there are some things you cannot do, either it will cost you more or it is riskier if you do it yourself. There's nothing bad about asking for help from others. Sometimes asking for help is the bravest move you can make, you don't have to do it alone.
You might want to ask what if nobody wants to help or you can't find help from anybody, my answer then is you can do it. If you can't find help then you can handle it, " But life always sends us angels to help at every step along the way" (Dan Bruce).
In conclusion, "great things happen to those who don't stop believing, trying, learning and being grateful" (Roy T. Bennett)
Humans are very talented with so many capabilities. You will be amazed at the stuff you can do, just keep trying and don't sit down and do nothing.
"IN ANY MOMENT OF DECISION, THE BEST THING YOU CAN DO IS THE RIGHT THING, THE NEXT BEST THING IS THE WRONG THING, AND THE WORST THING YOU CAN DO IS NOTHING" (Theodore Roose Velt)
Share to family and friends, and leave a comment below
related
HOW PEOPLE COMPLICATE LIFE
8 simple yet effectual ways to stop worrying