6 Things You Need Before Bringing Home a New Puppy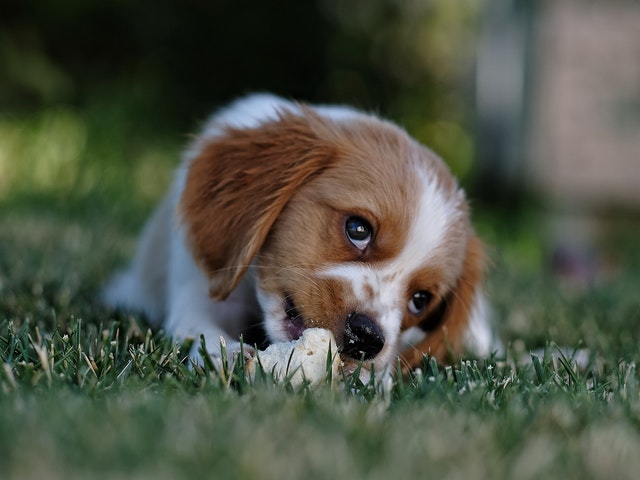 Image Source: Pexels
If you're planning to get a new puppy, you've probably already realized there are lots of things to learn. It can be particularly intimidating if you've never been a dog owner before. Taking care of a pet is a lot of responsibility. You need to learn about feeding, grooming, and walking your new pal. On top of that are the supplies you'll have to get for proper puppy upkeep. To get you started, here are six things you need before bringing home a new puppy.
1. Safety Enclosures
Puppies are curious little things. They can also be destructive. One of the best ways to keep them safe and to ensure your possessions don't become chew toys is to get a crate. Your puppy's crate is a place for them to stay when you're not available to supervise them. It doesn't have to be very big, as long as there is enough room for your buddy to stand up and turn around comfortably. You may also want to purchase an exercise pen for the puppy's play time if you need to step out of the room.
2. Food and Treats
Puppies have particular nutritional needs. Providing them with the best food possible is an important part of puppy care. You'll want to check out the ingredient list of any food you're considering. Look for foods that contain quality items like meat in the first few ingredients over fillers such as corn. Talk to your veterinarian for recommendations you can count on.
3. Quality Medical Care
Speaking of veterinarians, you'll want to find one that comes well-recommended. Ask around your network for recommendations or check out online review sites for insight. A veterinarian will oversee and direct your new puppy's medical care so that you can be sure your new friend stays up to date on shots and gets proper attention in the event of illness or accident. Paying for veterinary appointments can become quite pricey, even for the basics like examinations and vaccines. One way to make covering these costs easier is to invest in dog insurance. Like a human policy, you'll make monthly payments so that many of your pet's medical needs are covered when you need them.
4. Collar and Leash
Puppies grow at a rapid pace, so you'll want to look for an adjustable collar to accommodate your pet's first year or so. Choosing a sturdy material is necessary to get the most wear. In order to be sure the collar is adjusted correctly, you should be able to place two fingers between the collar and your puppy's neck. A collar that's too tight could be a choking hazard, while too loose can allow your buddy to run away. Choose a leash that is sized accordingly and that feels comfortable to hold. If your little one likes to chew, a chain lead might be your best bet.
5. Food and Water Dishes
Your dog will need dishes to eat and drink out of. You can find bowls with non-slip bases to avoid tipping. An elevated stand can help aid comfortable eating. If you want bowls that are easy to clean and of substantial weight, ceramic or stainless steel is worth putting into consideration. These materials can be placed in the dishwasher and are non-porous so they can also be sanitized for your puppy's health.
6. Toys and a Toy Box
Puppies love to explore. If they don't get sufficient stimulation, you could see troublesome behavior like chewing shoes and furniture or dig through the trash. Chew toys are essential to providing your puppy with a safe outlet for their chomping urges. Your pet might also enjoy a rope toy for tugging or a ball for chasing. Playing with your little one will help to expend their extra energy so that they can relax later in the evening. Comfort items like plush toys and blankets can aid in your new family member's adjustment to your home. There are also toys that simulate a heartbeat and can be microwaved for warmth.
Closing Thoughts
Do you feel more prepared to bring your new furry friend home? Caring for a new puppy requires a lot of dedication. Once you have the basic supplies, you'll be ready to put all you've learned into practice and enjoy all the rewards of being a pet owner.