QUOTES ON SIMPLE LIVING – LIFE CHANGING QUOTES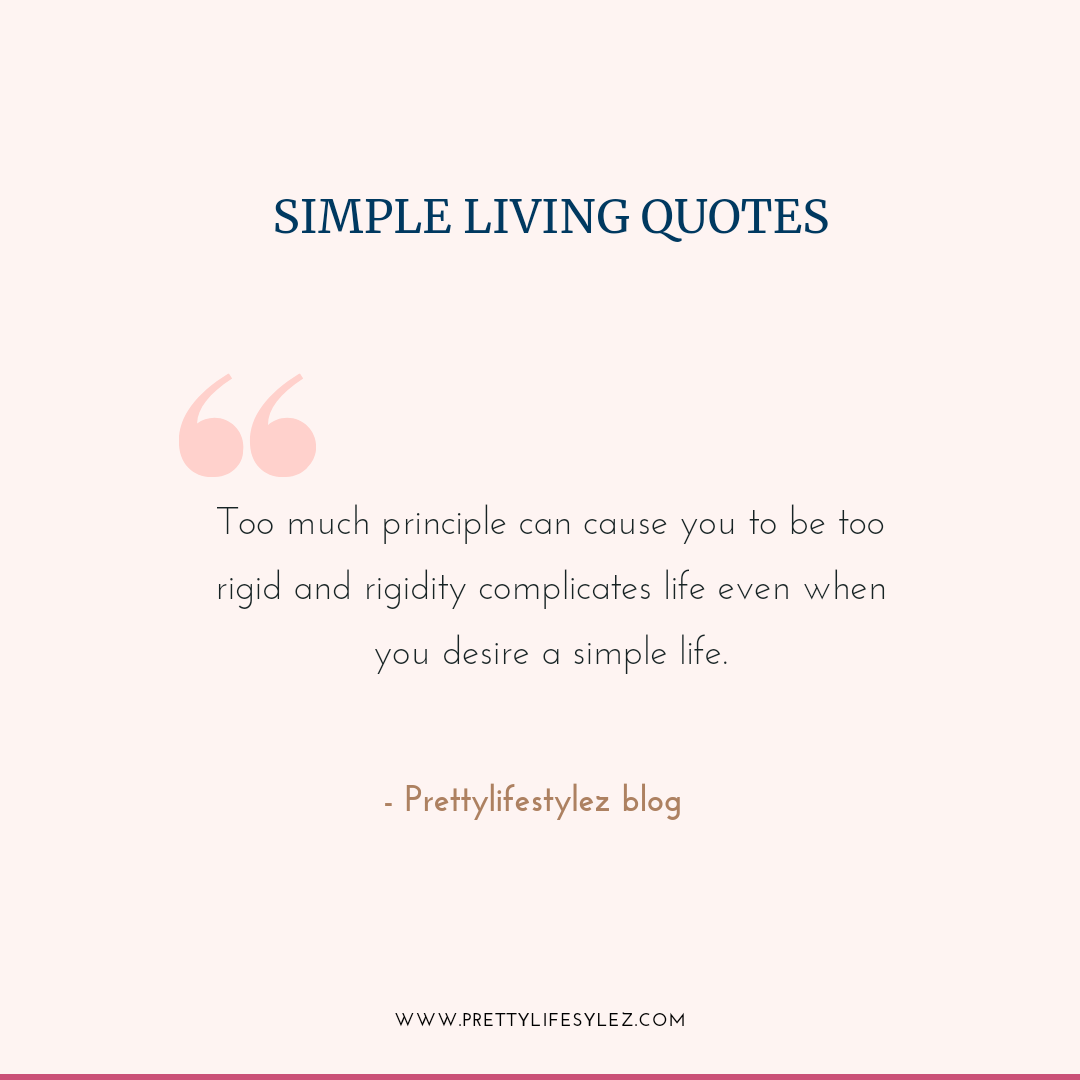 QUOTES ON SIMPLE LIVING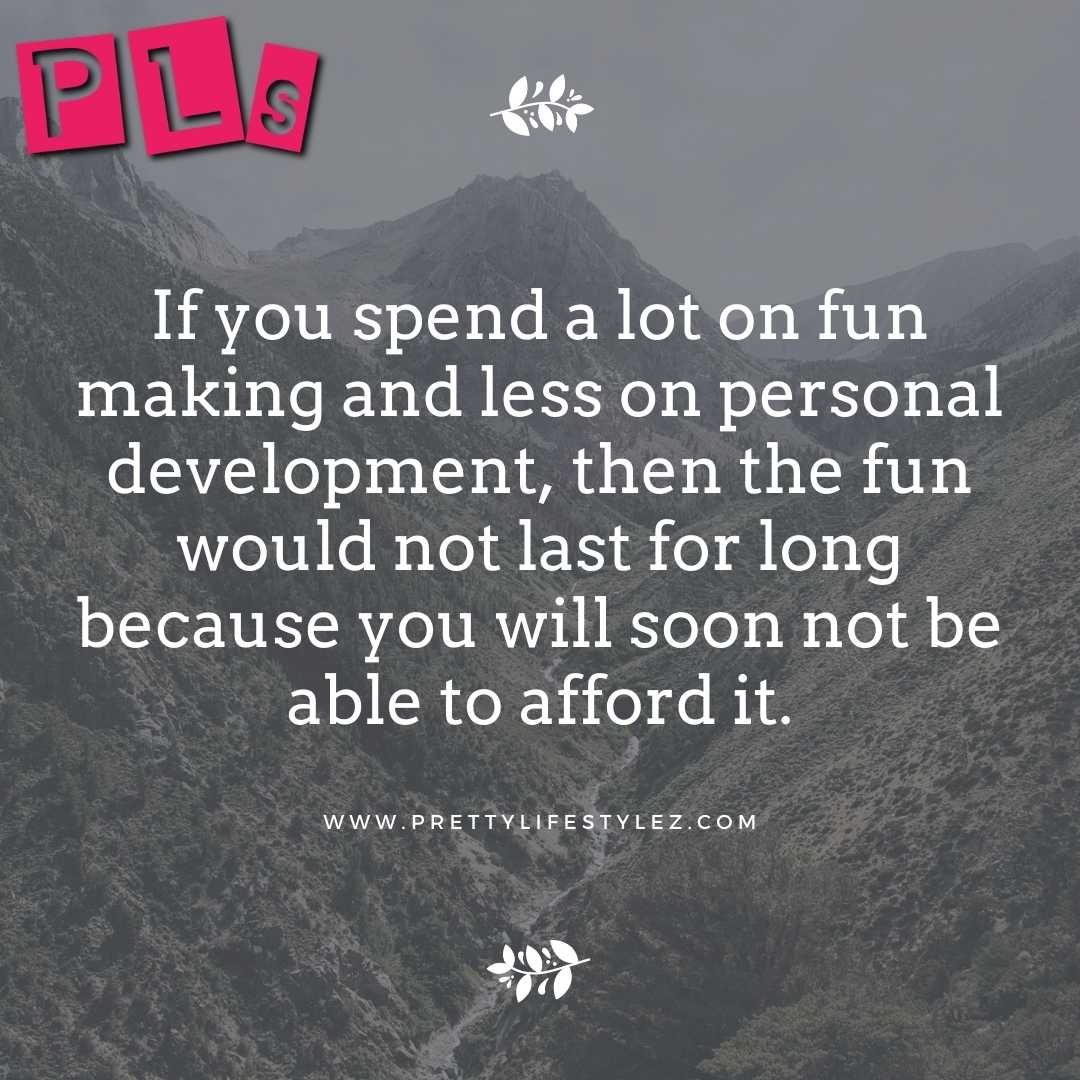 A lot of people dream of living simply but only a few are living the simple life that they admire.

Everyone has their idea of what a simplified life is to them. To some, living simple can be just to have a little house far from the city, while some persons will never agree to that.

Simple living is about doing with less.

It will be surprising to know that the categories of persons that desire a simple life more are females, but at the same time, they are the ones that are the victims of complicated living.

A lot of people focus more on what makes them beautiful and sexy yet have nothing to offer to their friends, family, and society.

To be clear, what I mean by getting rid of artificials is to not make artificial stuff define who you are.

a lot of ladies place a lot of emphasis on make-up and luxuries with little or no time on personal development and character building.

If you spend a lot on fun making and less on personal development, then the fun would not last for long because you will soon not be able to afford it.

Life has no rules. The world is not trying to follow your rules or principle no matter who and where you got it from.

There are multiple roads to success and failure and anyone can take a turn at any time.

Our lives are unique because of our experiences. So, for certain, everyone has their approach to get their desired result.

We seem to forget that luck still exists in the world so we have to be careful about how fast we bring up a principle out of a situation.

success now convinces people to think they know everything.

You are free to think independently and there is no need to be too rigid because of a principle that once worked for you or somebody else.

Too much principle can cause you to be too rigid and rigidity complicates life even when you desire a simple life.

Because of the emphasis place on big and fancy stuff, it tends to take a big deal of our work time to achieve or acquire. It now looks as if joy or happiness can only be found if we achieve those big things.

Simple living starts from letting the little things in the world thrill you.

Perfectionism is a great obstacle to simple living. It is bad and shouldn't be welcome.

Resting is not a form of laziness. You need to first accept that fact.

If you don't deliberately take a break your body will create a break for itself which might be contrary to what you want.

You are not working just because you want to be busy but because you desire to put things under your control.

If you desire a simple life, then set your priorities right and take time to rest.

If you desire a simple life you want to make sure you are living your life by living according to your goals.

People are angry at their life and they don't even have goals for their life.

The best thing you can do for your mind and body is to care for them.
LIFE IS SIMPLE QUOTES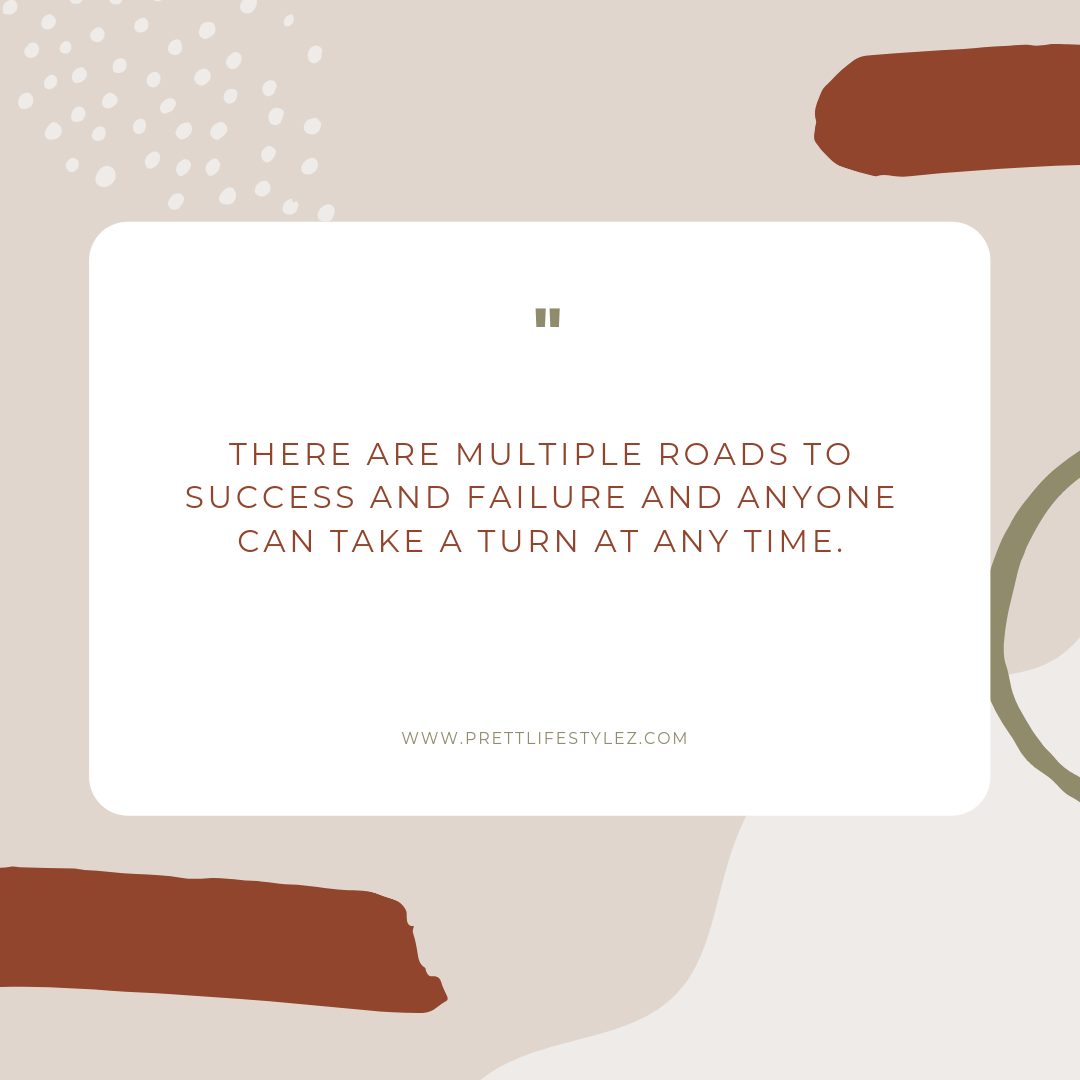 Being selfless is a good character. Showing charity to people is very nice and important but how often do we treat ourselves with that same level of kindness and care.

Be intentional with your life. Let your actions be a result of your decisions.

there is no particular way or rule to simple living. But it all starts with the mind. If you correct your mindset, then you can control your life.

Simple living means getting rid of many of the things you do so you can spend time with people you love and do the things you love.

getting to simplicity isn't always a simple process. It's a journey, not a destination, and it can often be a journey of two steps forward, and one backward.

There can be no step-by-step guide to simplifying your life.

Living a simple life is about paring back so that you have space to breathe.

Simple living is about doing with less because you realize that having more and doing more doesn't lead to happiness.

All the stress, all the frustrations and disappointments, all the busyness and rushing we create these with attachments in our heads. By letting go, we can relax and live more simply

The best kind of simplicity is that which exposes the raw beauty, joy, and heartbreak of life as it is.

Simple living is all about removing the excess from your life to have more time, money, and energy for the things that matter most.

Simple living is making peace with slow progress and making decisions that align with your core values and your life vision.

There are so many ways "less is more" can become a reality and in your home is one of them

simplifying your wardrobe is far more liberating than any shopping ever has been.

When was the last time you slowed down long enough to do something that makes you happy?

So many people rush through life doing all the things that society tells them to do … without stopping to ask themselves what they value.

Living a simple life is about finding that "happy path".

happiness is not an achievement – it's an everyday thing.

Living a simple life is taking care of ourselves first – making sure we're happy and healthy before we start taking care of others.

When we simplify our life, we try to define what's important and make more time for that – leaving little space for anything else.

Simple living is all about changing your mindset; it's about achieving a state of mind in which things you find important are worthy of your time – and others are not.

making the switch to a simple life has everything to do with mindfulness – appreciate what's happening right now instead of fearing for what could happen tomorrow.

Simple living is about dealing with stress by not dealing with it – by organizing things in such a way there's just not so much to stress about.

Simplifying life requires removing the excess so only the things we need or love remain in our homes.

You don't have to live without things that you love or live with so little that it makes life difficult.
LIVING THE SIMPLE LIFE QUOTES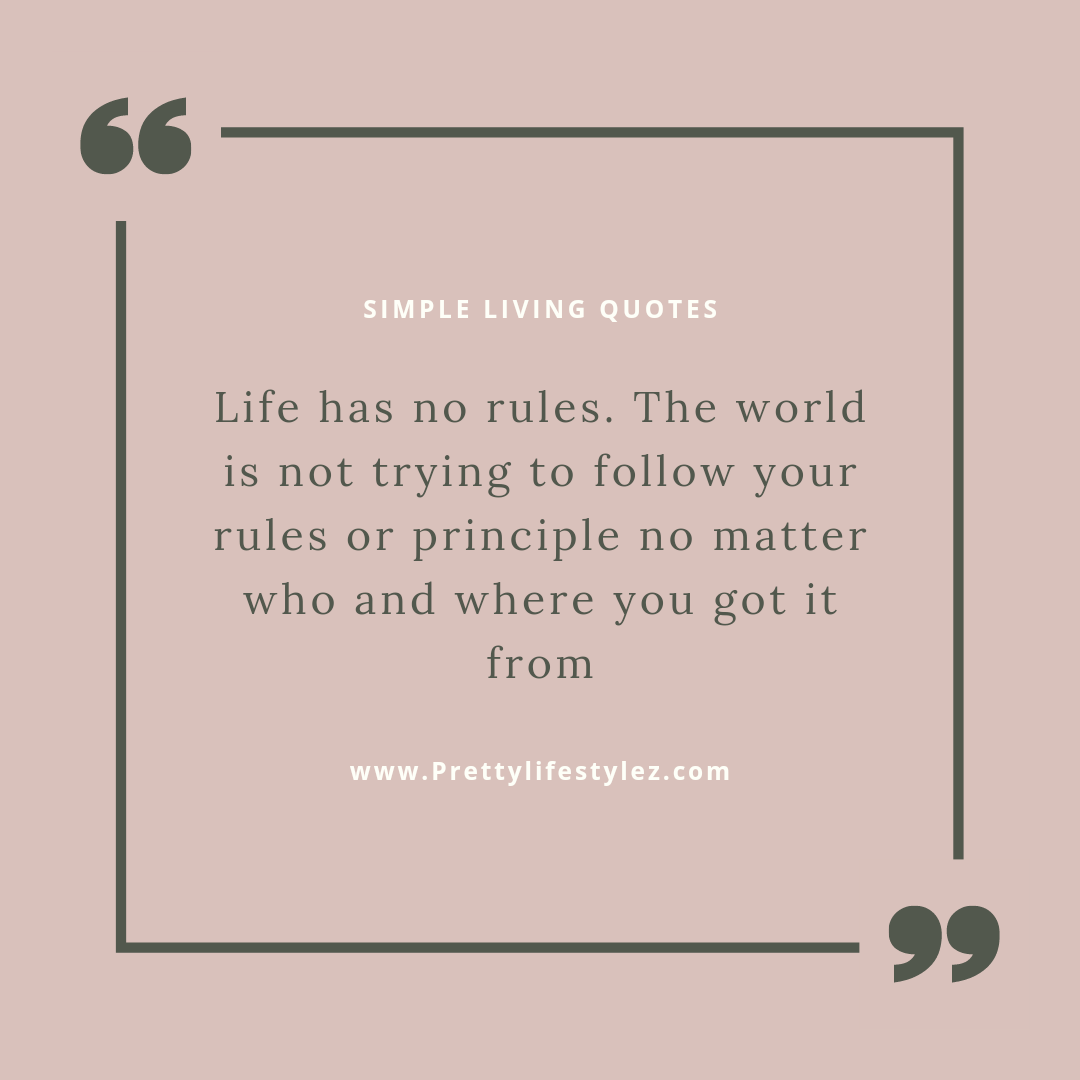 Being simple is the most complicated thing nowadays.

It's easy to see something as complicated when it forces us to shift our lives in some major way, but it's often useful to first work on seeing this change in a more positive or simpler light.

Life itself isn't so complicated, but we often make it that way with our choice of habits and lifestyle.

Doing your best to be perfect all the time will increase your stress levels, and your life will pass you by while you try to attain the unattainable.

accepting that you will never be completely flawless is a step in the right direction and will help you start enjoying every single day.

Circumstances change and not reaching your goals by a certain date doesn't mean you will never get there.

we all deserve some downtime, but if you can't stop being lazy, you might complicate your life a lot more than you think.

find an activity that makes you happy, and dive straight into it.

learn how to say no and focus on your work or hobbies.

There are some things you cannot control, and you cannot change them no matter how much you worry.

The most complicated skill is to be simple.

Inch by inch. Life is a cinch. Yard by yard. Life is hard.—John Updike, Rabbit Redux

Simple living is not automatically an easy life, "less-stress" doesn't equal "no stress", and things will never be perfect, for anyone.

life is almost always messy—but when you live simply, the mess is meaningful.

You love and live and learn in a way that aligns with your hopes, dreams, and values.

The hard truth is you can't simplify your life without letting some things go.

You can't have it all, but you can find balance by defining your priorities.

Life is simpler when you slow down and create space to breathe—but how often do we allow ourselves to do so?

Don't wait for tomorrow or "someday". Instead, the time to act is now—keeping in mind that joy can be found in the little things.

simple living is the result of hundreds, if not thousands, of tiny decisions.

honor your feelings but know when to let go

Much of what weighs you down isn't yours to carry

The best thing about choosing to live more simply is that the definition of this is different for everyone.

simple living is all about living with more intention in your life.

If decluttering is your goal, start with just one area at a time.
QUOTES ON LIVING SIMPLE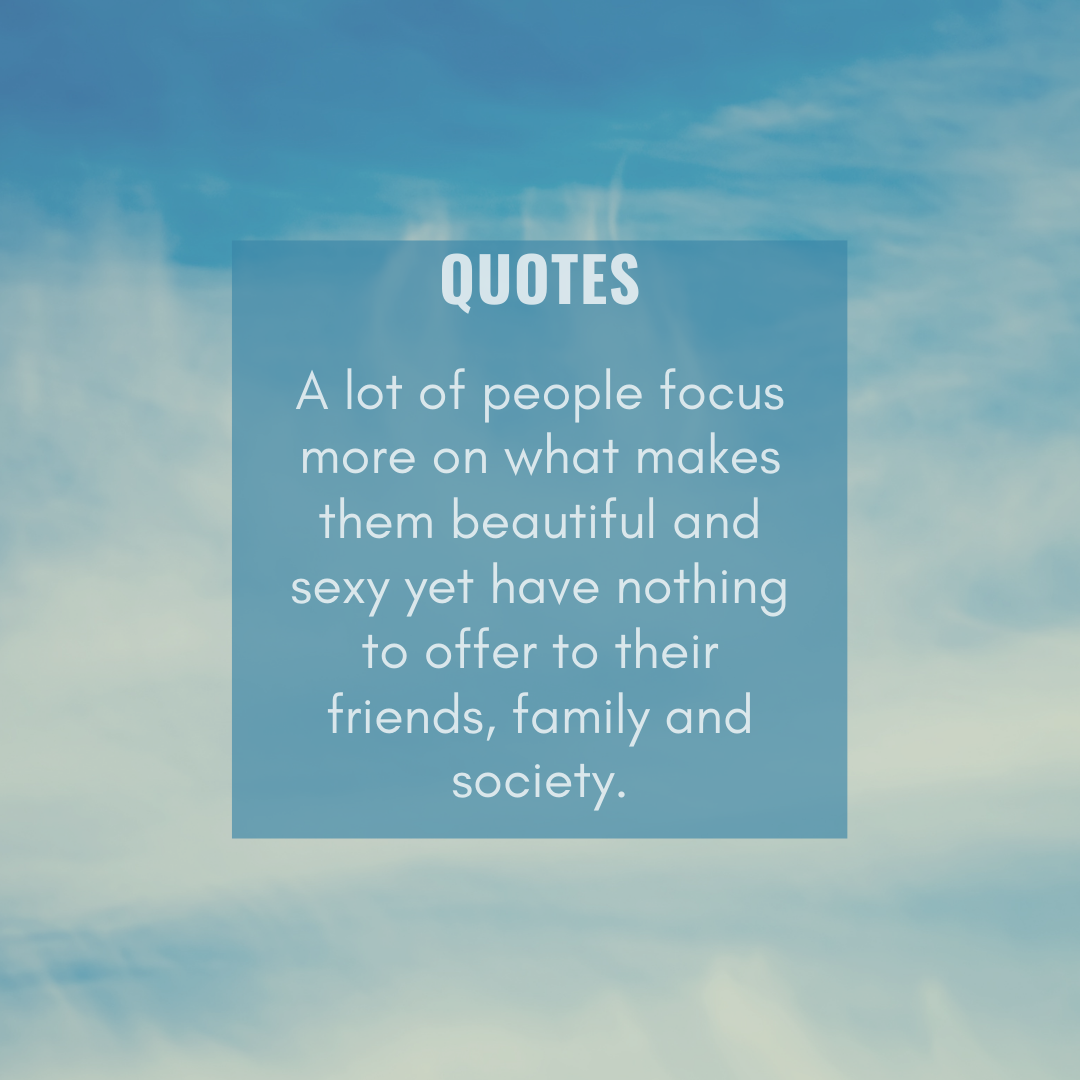 simple living means making more intentional choices with the time you have.

Remember it's okay to say no and, at times, it may be a necessity.

"no" is a complete sentence. You don't owe anyone an explanation and you don't have to feel guilty about saying it.

We've become a world that cherishes material things, but material things don't create lifelong memories.

Material things break or get old and get thrown away eventually but experiences create memories that last a lifetime.

The more you experience simple living, the more empowered you'll feel about other choices you need to make.

If there is anything worth rushing for, it's rushing toward a slower pace and a simple life.

Knowing what you value will help you decide what you want to keep in your life and what you can let go of.

Live a lighter, burden-free life with more money for experiences and family time

"Childhood means simplicity. Look at the world with the child's eye – it is very beautiful." – Kailash Satyarthi

Simple living means not wasting any money because your time becomes a precious resource.  

Keeping things neat and organized will give you a sense of accomplishment. 

When you have achievements in life, no matter how small they are – when they compound on top of each other – you can move mountains.

The irony is we have to work harder to then pay for the increased expenses. Instead of having money for things we want, we end up paying for stuff we paid extra for because of convenience. 

Say no to overcommitments and doing things that no longer serve you.

simple and peaceful life isn't about many chores or activities or lack thereof.

More stuff often equals more chaos.

We live in a world where when we ask someone how they are, the reply is often "busy" and we proudly wear it around like a badge.

When we say yes to something, it means we are saying no to something else.  Be sure you aren't saying no to the things that bring you peace.

In our home, we strive to live a simpler life, but I know we will never live a completely simple life. 

Living a simple life helps you weed out the clutter in your life to make room for more of the things that matter.

Simplicity is a combination of taking away and adding.

The first step in crafting the life you want is to get rid of everything you don't."-Joshua Becker.

My goal is no longer to get more done, but rather to have less to do."- Francine Jay, Miss Minimalist

The ability to simplify means to eliminate the unnecessary so that the necessary may speak."- Hans Hofmann