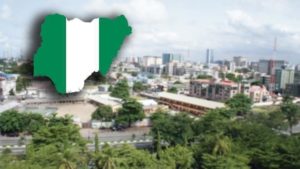 In January, Italy was just like Nigeria with less than 10 cases of covid-19.
In February, they had about 40 cases.
This week, Italy buried 400 people who died due to covid-19. This is largely because ;
Italy has a larger percentage of older people (who are more liable to dying from covid-19).
Italy is like an African country in Europe.
With the capital Rome being the site of the Vatican city, these people pray more than they do anything else. Being over religious.
Italy is one of the most corrupt countries in Europe filled with gangstas and mafias. Their border officials are corrupt that's why most Nigerians going to Europe illegally gets to Italy first.
Italy has since overtaken China's covid-19 fatality records. The streets of Italy are empty, doctors are working round the clock, Rome is deserted, the Pope does mass digitally.
If they had heeded WHO's advice, it wouldn't have been this way.
Unlike China, they don't have money to build a billion-dollar covid-19 medical facility in one week. So, they are suffering.
It's in Nigeria now according to news circulating the country.
The markets are still filled up. We don't listen.
Mosques were active on Friday. Churches are still filled up. It is well.
I'm just saddened that my health and well being and that of my family and friends are dependent on how well Nigerians handle these situations.
We all know how things go if we put our hopes in Nigeria.
It's only wise that while we hope for the best, we ought to prepare for the worse. But how well are we prepared?
Let's just hope that things don't go out of hand because the fatality rate will be overwhelming if it gets to our streets.
Because as things are, some Nigerians won't want to die alone. They will want to take people along (that's on the funny side though).
Anyways, let's be reasonable. Distance yourself socially and don't forget to maintain good hygiene.
Lastly, for the fanatics; Anointing oil is not hand sanitizer. Don't test God.
Please kindly share to your friends and loved ones and leave your comments below. Awareness will go a long way to helping us.
Related posts
covid-19: All schools in Nigeria are ordered to close down by the federal government